HomeEspaña has helped make retirement especially fun for Tim and Gail by finding them a second home in Spain. The couple, who live in the Scottish Borders, got the keys to their villa in the Orba Valley in March 2017, after viewing the property in January and agreeing a purchase price of around €250,000.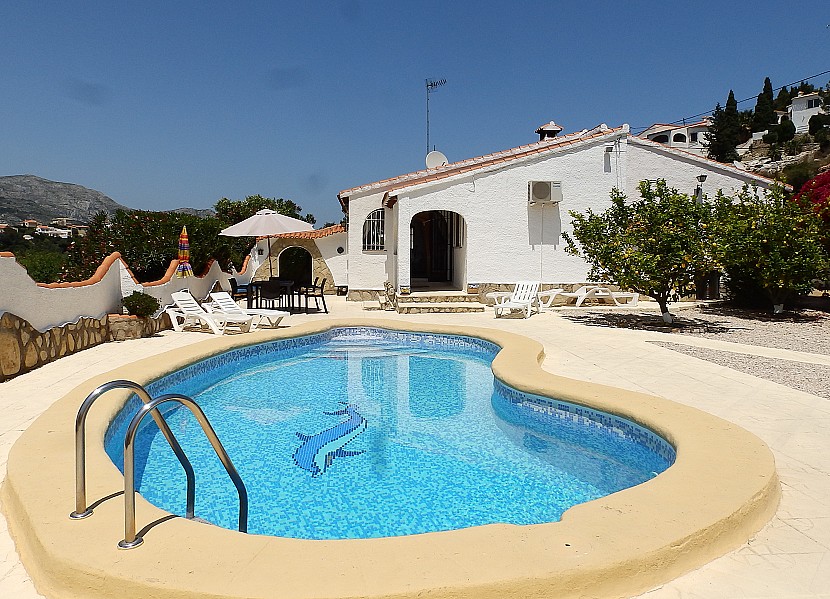 "We've been coming to the Orba Valley for holidays for 18 years and now that we've sold our business decided it was time to buy somewhere of our own," said Tim. "So, towards the end of 2016 we contacted a few agents, with HomeEspaña being the most responsive. They listened carefully to what we were looking for and when we came out in January their Benidoleig office showed us around a number of villas that matched our requirements. Always on hand to answer our questions, they remained knowledgeable and helpful throughout the purchase and have continued to do so since."
Tim and Gail´s property is a three-bedroom villa in the small Montesano urbanisation, located on a hillside on the edge of the old town of Sanet y Negrals. They are south-facing, so enjoy lots of sunshine and wonderful views towards the coast.
"We look out across the valley and on clear days we can see as far as Ibiza and Formentera," added Tim. "The location is ideal. We have every type of amenity close by, Dénia is just 15 minutes' drive and we're equidistant from airports at Valencia to the north and Alicante to the south. Not forgetting the area is known for its healthy climate, recognised as one of the best in the world."
Tim and Gail's villa includes a pool, accessed by the living area and main bedroom. A lower level is home to a self-contained apartment, which contains the third bedroom, and extra room that could be a fourth bedroom.
"The property was in excellent, walk-in condition and needed nothing doing to it," said Tim. "But we've stayed in touch with the previous owners and HomeEspaña, so we know who to contact if we need anything."
For the time being, Tim and Gail are using their villa as a second home but haven't ruled out moving there. "We've already spent 17 weeks in Spain this year," said Tim in October 2017. "If we find we're wanting to be out here for more than half the year, we can look at becoming resident."