Perfectly located in Los Dolses
[spacer height="20px"]Greg and Julie Byrne can't wait for their next trip to the Costa Blanca, now that they have their own place there, bought with the help of HomeEspaña.
The Byrnes from Gateshead got the keys to their three-bedroom townhouse in Orihuela Costa at the start of May 2018, after agreeing on a purchase price of €160,000. They had spotted the property during a stroll a few months earlier.
"In January we went to stay at a friend's apartment in Los Dolses for five weeks," said Julie, who is retired. "The idea was to get a feel for the different areas. While out for a walk one day our eyes were drawn to an apartment that was for sale. The owners were there and told us they had just sold. However, within the same complex, we noticed a townhouse with a 'for sale' board outside!"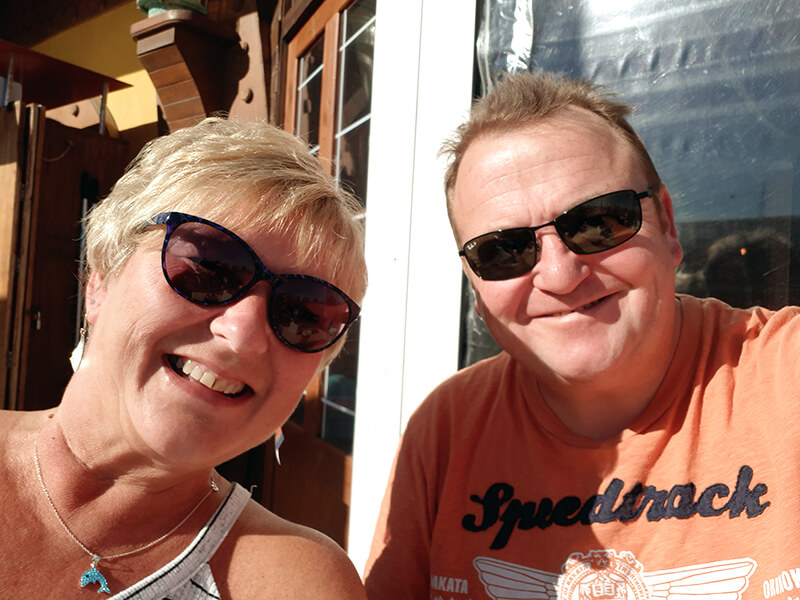 The same week the couple had arranged to meet with HomeEspaña, having met the team at the A Place in the Sun Live exhibition in Glasgow in October 2017. They mentioned the townhouse that they had seen and HomeEspaña quickly confirmed they had it on their books.
"Naturally, when our agent David took us out to do viewings, he made sure that property was included," continued Julie. "We did look at other places, but as soon as we walked in we knew it was the one for us. So we made a successful offer and when it was accepted I was in floods of tears!"
Greg and Julie were downsizing in Gateshead, which meant they needed to sell their four-bedroom detached house before they could buy a smaller UK home and their Spanish property.
"At that point, we didn't have a buyer in the UK, so HomeEspaña and our Spanish lawyer got the vendor to agree to a later completion date in August," added Julie. "As is tuned out we didn't need that extra time as we found a buyer very quickly. Because our new home in the UK – a two-bedroom semi – wasn't in a chain, everything fell into place nicely and we were able to bring forward completion in Spain!"
The Byrnes' townhouse is in a great location within walking distance of Villamartín's popular plaza, the beach at La Zenia and the Zenia Boulevard shopping mall. It overlooks a communal pool at the front, with another pool accessible from the rear. Its outside space includes front and back patios, with another sun terrace accessed via the main bedroom, which is en-suite. They will use the property as a holiday home, letting friends and family use it until Greg is fully retired when the plan is to spend most of the year there.
"Buying with HomeEspaña was a lovely experience," said Julie. "They couldn't do enough for us and I couldn't recommend them enough."
[spacer height="20px"]View Property in Villamartin and Los Dolses[spacer height="20px"]