Denise and Eddie Howell can look forward to regular doses of Spanish sunshine, now that that they're owners of a holiday home in the Costa Blanca.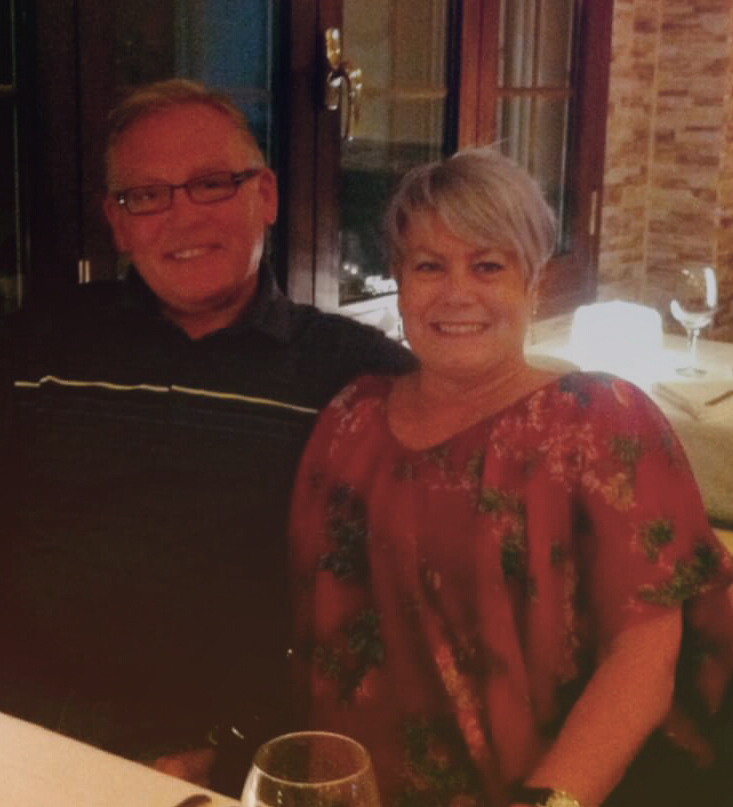 The couple from a village near Sunderland got the keys to their three-bedroom, two-bathroom quad townhouse near Vistabella Golf, Torrevieja, in May 2017. HomeEspaña showed them the property during a viewing trip two months before, when their offer of €96,000 was accepted.
"We went out to Torrevieja to view property in March and met with HomeEspaña," said Denise. "They were absolutely wonderful during the viewings and put no pressure on us at all. Our agent listened to what we wanted and matched our wish-list to the properties he showed us. They also hand-held us throughout the buying process, suggesting a solicitor to us, and helping us to get our NIE numbers and open a local bank account. They also have a great after sales team."
The Howells' house is on the Entre Naranjos urbanisation, next to Vistabella Golf and five minutes from the town of Montesinos. The location is just right for them. "Eddie wanted to be in the countryside, while I was keen to be able to walk to amenities, which we can do," said Denise. "There's also a free bus to La Zenia Boulevard shopping mall on Thursdays. As we are just inland, it's more rural and quieter than the coast but there are still lots of British and European residents. Eddie plays golf and he can walk to the course at Vistabella from the house. The clubhouse there has entertainment nights on a Tuesday, which we've already been to."
The Howells had first looked for a Spanish home in the Gran Alacant near Alicante, but the area wasn't right for them.
"We spent three weeks in Gran Alacant in November 2016, staying in a friend's apartment," said Denise. "We must have seen around 30 properties, but saw nothing we liked. So, after that we switched our search to Torrevieja, when we realised we could drop our budget to get everything we wanted."
Highlights of the Howells' property include a large solarium, lots of outdoor space, including a large tiled area at the front, and a balcony off one of the double bedrooms. The property came largely furnished, as the vendors were downsizing, and it has access to a communal swimming pool.
For now, the Howells will use their property as a second home, but envisage spending increasingly longer periods there. "The time isn't right for a permanent move to Spain as we have two daughters and two granddaughters in the UK. We wouldn't rule it out for later on though."
Los Montesinos, the Howells' nearest town, is 15 minutes inland from Torrevieja, next to the famous Laguna Salada de Torrevieja and Laguna Salada de la Mata salt lakes. There are also nature reserves close by and a natural mountain lake at Torremendo. The town has its own bowling club and holds a local market every Friday. Access from the UK is via flights to either Alicante or Murcia San Javier, both just 30 minutes away.