Villamartín Ticks All Boxes
2018 is shaping up as an especially exciting year for Melwyn Careswell and partner Hayley, now that the couple can look forward to regular visits to their new home in the Costa Blanca, bought through HomeEspaña.
Melvyn and Hayley, who live in Surrey, got the keys to their two-bedroom apartment in Villamartín just before Christmas 2017. They first viewed the property and decided to buy it during a short trip to Spain in October, when the vendor accepted their offer of €96,000.
"I'd been to Valencia, Torrevieja and Murcia, where my mum had a place, but never to Villamartín," said Melvyn. "Then a friend who bought there suggested we take a look too, so we went over for a long weekend and stayed in his place. We had no luck with the agent he had used so we made contact with HomeEspaña, who were very professional from the get-go, really listened to what we wanted and showed us a good range of properties. Before we flew back to England, we'd found and agreed to buy our apartment. I also gave power of attorney to a friend who lives there, so she could complete the sale for us. The purchase really went like clockwork – it's the first time I've purchased a property anywhere without anything going wrong!"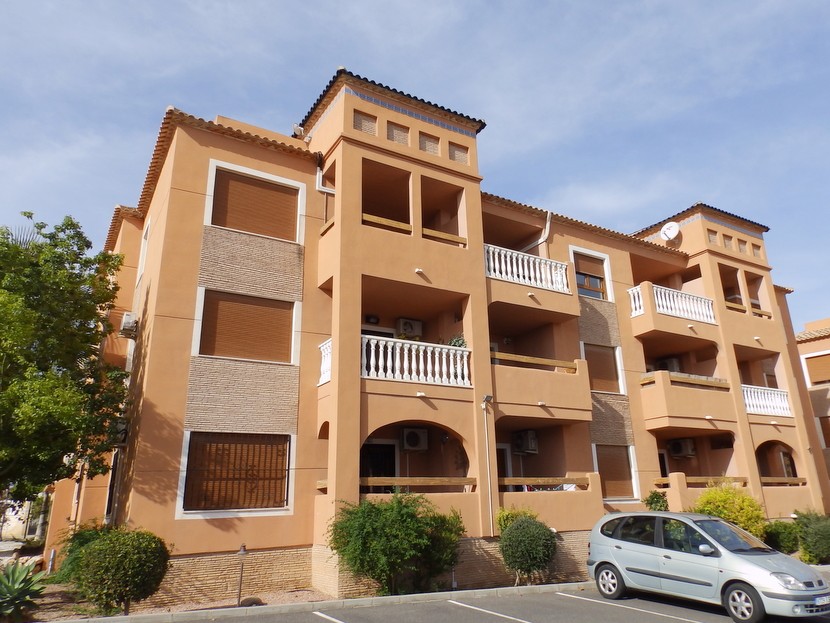 The couple's first visit to their apartment as owners was in January, when they went to clean and sort out furnishings. They had bought the property with all the furniture but were pleasantly surprised by what they found.
"I didn't expect the vendor to leave so much," added Melvyn. "I was thinking there'd be just large items of furniture, but they left all sorts of things, including the hoover, BBQ and even knives and forks! I had to fix the boiler, which is fine now, and I'm going back in February to put in some extra furniture that I'm having driven over from the UK. I also want to paint the bedrooms and organise getting air con installed."
Melvyn and Hayley plan to fly out to the Costa Blanca at least once a month, usually for a long weekend but longer in the summer and eventually for extended periods. They have a teenage daughter and Melvyn also has an older daughter and two grandchildren from a previous relationship, all of whom will be welcome to enjoy the property.
The couple's apartment is part of the Las Mariposas development, just a 10-minute walk from the lively Villamartín Plaza. It comes with access to a shared solarium, and communal pool and gardens. As good as it sounds, Melvyn doesn't intend to spend all his time there lounging by the pool or on one of the nearby sandy beaches. "I can play golf, badly…," he admits. "My plan is to get a set of clubs out in Spain and try the local courses!"