[spacer height="20px"]Mike and Sue Burgess found a buyer for their Spanish home much faster than they expected, thanks to the help of HomeEspaña.
The Burgesses completed the sale of their villa in the pretty Jalón Valley at the end of June 2017, after 10 happy years living in inland Costa Blanca.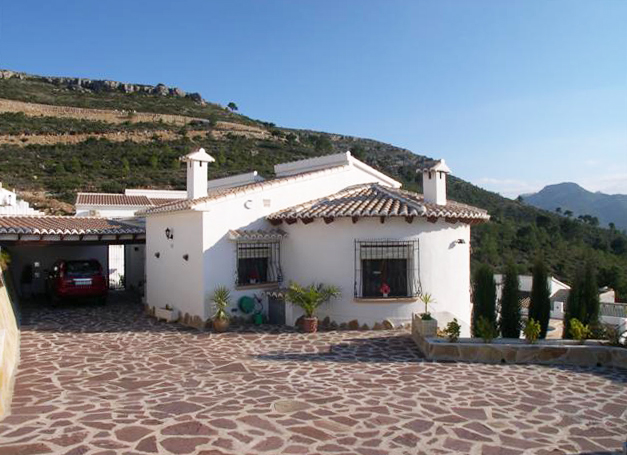 They put their property on the market with HomeEspaña around November 2016 and by the end of March 2017 had accepted an offer. They arrived back in South Wales in July.
"We had decided it was time to move back to the UK but were in no real hurry," said Mike. "From conversations, we had had with friends in the area, we thought it could take a couple of years to sell but that wasn't the case. The property went on the market for €249,900. While I had wanted to put it on for more, our HomeEspaña agent Andrew advised that if it was priced more than €250,000, we'd struggle to attract viewings."
Mike continued, "We had viewings from Belgians and Dutch, but ended up selling to a British couple for €237,500. Sure enough, since then, other British people I've spoken to that are trying to sell similar properties priced over €250,000 are struggling to get viewings. HomeEspaña provided brilliant support throughout the transaction, and Michelle and Madeleine were very helpful."
The Burgesses, who have three children and two grandchildren, retired to the northern Costa Blanca in 2007. Initially, they based themselves in an apartment in Jalón which they had bought off-plan in 2002 and used as a holiday home.
"Our grandchildren used to come and spend summers with us at the apartment," continued Mike. "We used to visit the beaches with them, which made us realise that we could never live in a coastal resort, which gets busy in the summer months."
The home the couple recently sold was a two-bedroom, two bathroom villa in an urbanisation near the towns of Murla and Parcent in the Jalón Valley, an area also referred to as the Val del Pop. It had a swimming pool, gated front drive and beautiful views of the surrounding countryside.
"Murla is in a wine-growing area, so the landscape is lovely," added Mike. "At the same time, it is just 25 or so minutes' drive from a choice of beach resorts, including Calpe, Moraira and Jávea."
[spacer height="20px"]