Our villa ticks all the boxes
Suzanne O'Callaghan and Steve Whiteside couldn't be happier with the villa HomeEspaña found them in Orihuela Costa, not least because it's within walking distance of everything.
The couple, who live in Limerick and are soon to be married, got the keys to their holiday home in Los Dolses in May 2018. They viewed it with HomeEspaña and had their offer of €288,000 accepted during a trip to Spain in May 2018.
"We spoke to HomeEspaña before coming out, went through what we were looking for and they suggested some properties for us to view," said Suzanne. "We like walking, so one of our criteria was being able to walk to everything. As it turned out, none of the properties on the list were quite right. Our agent from the La Zenia office, Wim, was great though. He listened carefully to what we wanted and came up with four alternatives. The first of these was the one we bought and before flying back to Ireland we'd paid a deposit for it!"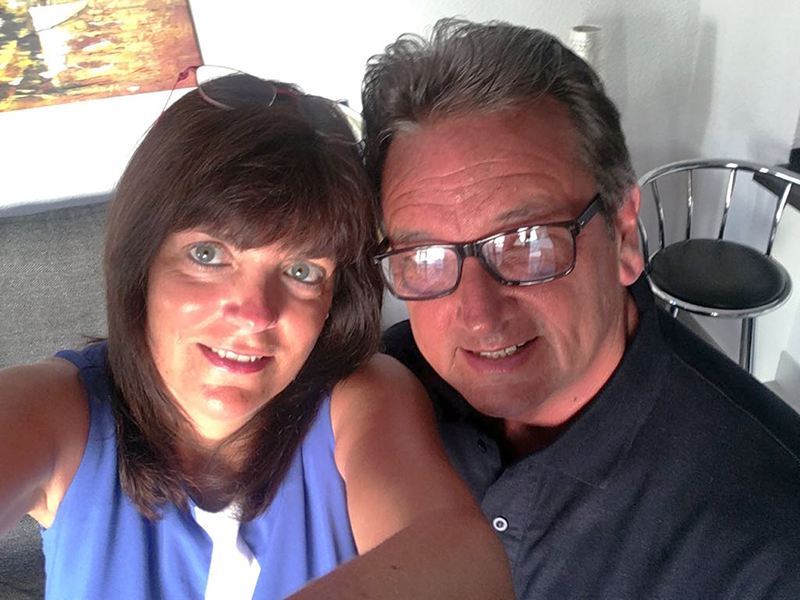 With their property reserved, Suzanne and Steve were then guided through the purchase process by Katherine at HomeEspaña. She put them in touch with a local independent law firm to whom they appointed power of attorney. Thanks to this help, opening a local bank account, obtaining their NIE number and completing at the notary's all happened seamlessly.
"We didn't expect to complete until August, but our lawyer did it for us on 13thJuly," continued Suzanne. "We arrived the following day and picked up the keys! Katherine was great throughout the process, answering all our questions swiftly. Really, everyone we have dealt with in Spain has been really good."
Suzanne and Steve's detached villa has three bedrooms, including an en-suite master bedroom on the first floor, which also has a solarium. Downstairs are the living areas, kitchen, the two other bedrooms and a family bathroom. Outside they have a private pool, garden and outdoor storage room. Their plan is to spend much of the summer there.
The couple decided to buy in Orihuela Costa when they holidayed there the previous year, staying in Villamartín. During their visit they hired a car and explored the area and the different beaches.
"We like that everything is so accessible," said Suzanne. "Los Dolses is perfect for us. We're just a 15-minute walk from the Los Dolses commercial centre and 40 minutes from La Zenia Boulevard. Our nearest beach at La Zenia is a 10-minute drive or an hour's walk. It's so easy to get taxis back if you need to."