Our new-build near Els Poblets beach
Retirees Bill and Margaret Cook are having no difficulties settling into life at their new home in the Costa Blanca, purchased with the help of HomeEspaña.
The Cooks, originally from the Portsmouth area, moved into their new townhouse in Els Poblets near Dénia on 11th June 2018. They were first shown the recently completed property by HomeEspaña in January that year, but before they could purchase it and relocate to Spain they needed to sell their house in France.
"We'd been living near La Rochelle for about the last 14 years but used to come to the Costa Blanca over the winter months," said Margaret. "We've made lots of friends and love the lifestyle. We decided to move here some years ago but it took so long to sell our French home. We had considered moving back to the UK, but the south of England is so expensive. During our lives we've not spent a lot of time abroad anyway, having lived in Hong Kong, Malta and even southern Spain."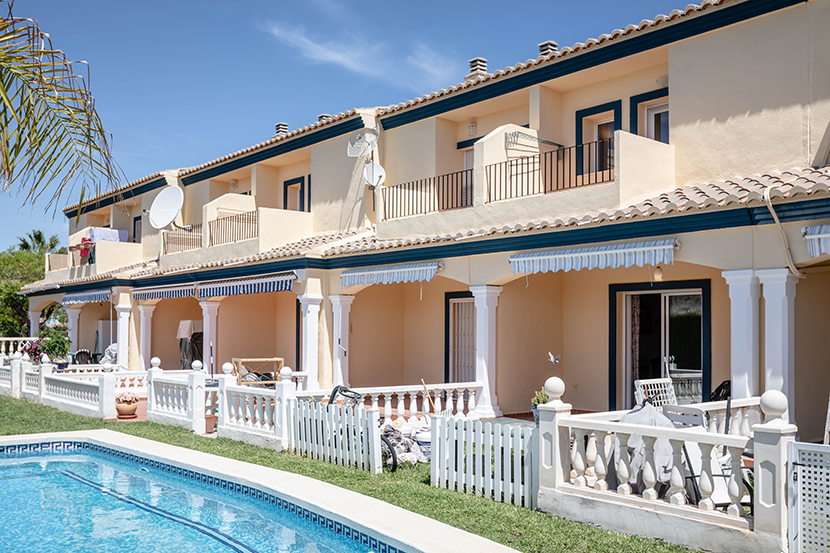 Fortunately, the Cooks, who worked as teachers, found buyers for their home in France in March 2018. They were then able to press ahead with their Spanish property purchase, which came with a price tag of €169,000 (excluding fees and taxes).
Bill and Margaret initially hadn't planned on buying a new-build property or looking in Els Poblets. It was only after doing some viewings with HomeEspaña that Clare from their Dénia office worked out what was most suitable for them.
"Clare was outstanding," added Margaret. "We looked at some older properties that needed some TLC in Dénia and she quickly realised they weren't right for us. She also knew that being able to walk to everything, including the beach, was a priority for us so she suggested looking at our new-build in Els Poblets and that was it! HomeEspaña also assisted during the purchase process – they suggested a local lawyer and were also helpful in arranging things like our bank account, getting our NIE number and sorting out insurance."
The Cooks' house is at the end of a terrace of three properties, located within a small 14-unit development. They have three bedrooms, two bathrooms, an open-plan living/dining area, kitchen and utility room.
"Because we're on the end, we have a garden on three sides," said Margaret. "We have a communal pool but can also walk to the beach in just 10 minutes."