Tom and Samantha George can look forward to regular doses of Spanish sunshine now that they own a home in the Costa Blanca, purchased with the help of HomeEspaña.
The Georges from Cardiff got the keys to their two-bedroom penthouse apartment in Dénia at the start of July 2018, after agreeing a purchase price of €159,000. They decided to buy the property in May that year, when they viewed it for the first time with HomeEspaña.
"We chose to look in Dénia as it has always had a nice Spanish feel," said Tom, who has two adult sons. "When my boys were growing up, I had holiday home in Benissa. So I already knew my way around the northern Costa Blanca and the main resorts of Calpe, Moraira, Jávea and of course Dénia."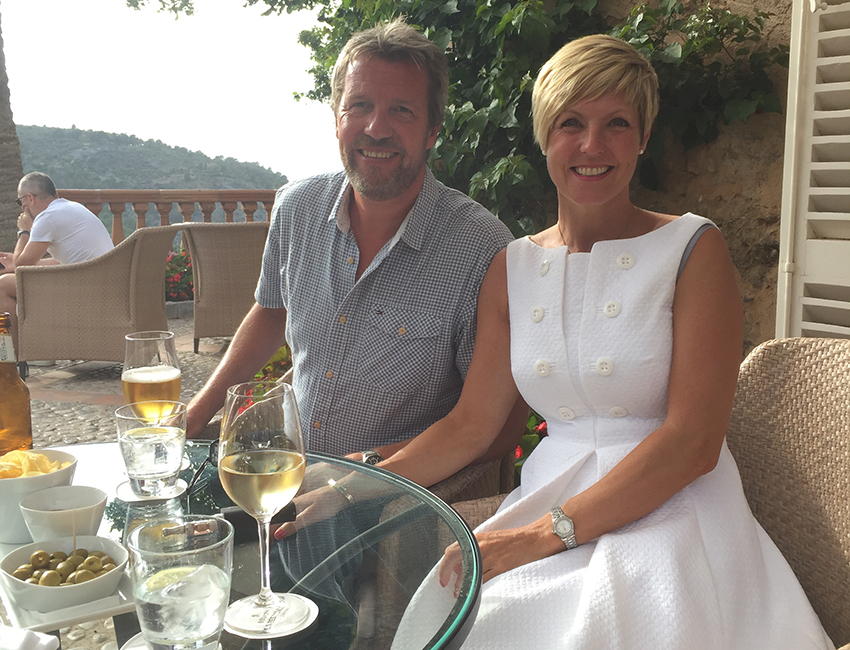 The German vendor of Tom and Samantha's apartment wanted to sell quickly but was determined not to budge on the attractively low price tag. The day before the couple successfully offered the asking price he had turned down an offer of €1,000 less.
"I've seen very similar properties to ours that aren't penthouses on the market for €170,000-plus, so I think we've got a good deal," added Tom, who is semi-retired but still works in property. "We're on the second-floor of a small complex, which has two pools and is in a great location in the Las Marinas area. We can walk to amenities, bars and restaurants, and the beach is just 90 seconds away. A real highlight is our south-facing terrace with fantastic panoramic views of the sea and mountains – it gets sunshine all day."
The Georges' experience of buying in Spain was as a smooth one, thanks to the support they received from HomeEspaña.
"They have been incredibly helpful," continued Tom. "They referred us to a law firm, to whom we appointed power of attorney, which meant they could open a local bank account for us and complete the purchase on our behalf. Even after the purchase, HomeEspaña helped us sort out our TV and wi-fi, as well as find a reliable cleaner and decorator. Michelle O'Brien has been especially helpful – when we ordered a furnishing company to deliver and make up our furniture, she was there at the apartment to greet them. I know if we need assistance in the future, they'll be on hand to help out."
Tom and Samantha envisage visiting their Spanish home six to seven times a year. At the moment the couple they have no plans to rent it out, but they expect to offer it to friends and family in the future.