John and Sue Deane found buyers for their Murcia property thanks to the expert guidance they received from HomeEspaña.
The couple from West London asked HomeEspaña to help them sell their holiday home near the Mar Menor in September 2016, following two fruitless years listed with another estate agency. At the start of May 2017, they accepted an offer, completing the sale by the end of the month.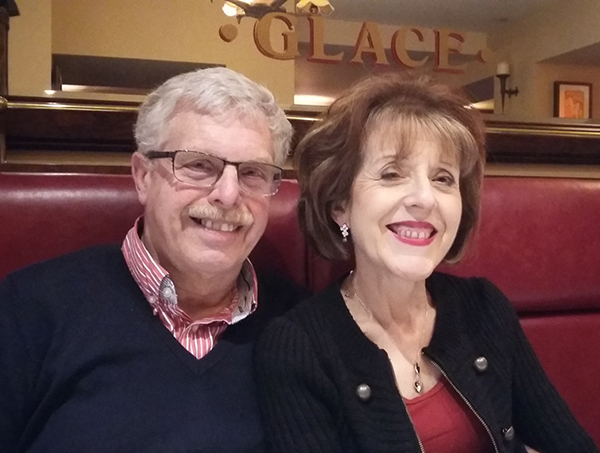 "We were having no luck with the local agency, so after some internet research, decided to list with HomeEspaña," said John. "They reach a broader, more international market than other agents, and we were impressed with their professional website and their connection with A Place in the Sun. When we met their agent, Rob, at the house, we were impressed by his market knowledge and the guidance he gave us about pricing."
The Deanes initially advertised at €115,000, but then dropped the price a couple of times until they were asking €99,950.
"We had been getting viewings at the higher price, but no offers," continued John. "Rob had advised that buyers tended to search in price bands and that if we listed at just under €100,000, we'd get bites. Sure enough, two weeks after listing at this price, we had an acceptable offer. The buyers were actually a young Spanish couple. We sold the house fully furnished. HomeEspaña were professional, courteous and great at communicating throughout the sale process – I would certainly recommend them."
The Deanes' property was a three-bedroom, two-bathroom townhouse, just 10 minutes' walk to the beach in the traditional beach resort of Santiago de la Ribera. It included outdoor space at the front and rear, as well as a solarium.
"And it was also just five minutes' drive to the airport at Murcia San Javier," added John. "And there was a good local bus service. We bought the property back in 2004 and had lots of great family holidays there, including with friends. For us, it was a second home that we used to like visiting in spring and autumn and we didn't rent it out. We decided to sell because it felt it was time for a change. Friends we had there moved on and it felt like an end of an era."
John and Sue, who have two adult children, employed HomeEspaña's sister company, HomeFinance, to oversee the sale and all their legal obligations. "We gave them power of attorney so as well as checking the contracts, they organised things like closing our Spanish bank account, making sure our outstanding mortgage balance was paid and cancelling our buildings insurance. And they have also overseen any tax obligations – I believe we are still due some money back, which is nice. Home Finance were also highly professional throughout the process."
As well as legal services, HomeFinance can help vendors and buyers with Spanish mortgages applications, currency transfers and all insurance requirements that come with homeownership in Spain.