[spacer height="20px"]Taking time out to enjoy some Spanish sunshine is easy for Jeff and Lorri Moss, now that they own a house in the Costa Blanca, bought with the help of HomeEspaña.
The Somerset couple got the keys to their semi-detached bungalow in Villamartín in July 2017. They were shown the property by HomeEspaña in May, when they had their offer of €119,000 accepted before flying back to the UK. Prior to that they had considered a couple of other properties, but are thankful with the way things turned out.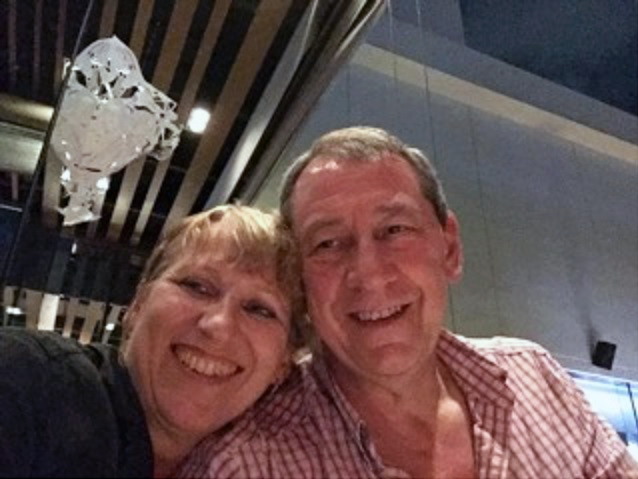 "During a viewing trip to Orihuela Costa in May, I actually made an offer on an apartment," said Jeff. "The following week Lorri returned with me to view it and we both realised pretty quickly it wasn't right for us. Fortunately, my offer wasn't accepted. Next, we took a fancy to a terraced house, which we viewed twice, before deciding against buying it. Then, our HomeEspaña agent made a special effort to find the right place for us and succeeded by finding our place."
The Mosses weren't familiar with the Costa Blanca before Jeff did an exploratory trip there in October 2016. It was a friend who gave them the idea of looking there.
"We used to holiday in Mijas Costa in the Costa del Sol," explained Jeff. "We got to know it so well that when we decided to buy a Spanish holiday home, we wanted it to be somewhere different. A friend of ours who has a place in Orihuela Costa, where she spends half the year, suggested we try there. We liked it after our first visit – we especially like the climate, the convenience of everything, and being in a calmer, more residential area."
The Mosses' two-bedroom property comes with its own solarium, veranda and tiled outdoor areas to the front and rear. It's part of the Verdemar III urbanisation, where properties are set around a pretty landscaped area with a stream, and owners have access to two communal pools. Amenities are a short walk away, while the beaches at Playa Flamenca and Cabo Roig are 5-10 minutes by car, as is the popular Villamartín Plaza.
The couple plan to visit their home four to five times a year, flying from Bristol Airport to either Alicante or Murcia-San Javier.
About HomeEspaña, Jeff concludes: "Their willingness to help is fantastic and we wouldn't hesitate to recommend them. They really took away all the fear about buying abroad. Amy, who dealt with us, was particularly helpful and nothing was too much trouble for her."
[spacer height="20px"]View Property in Villamartin[spacer height="20px"]