[spacer height="20px"]Jim and Linda Russell can start planning their exciting new life in the Costa Blanca, now that they own their perfect home there, bought with the help of HomeEspaña.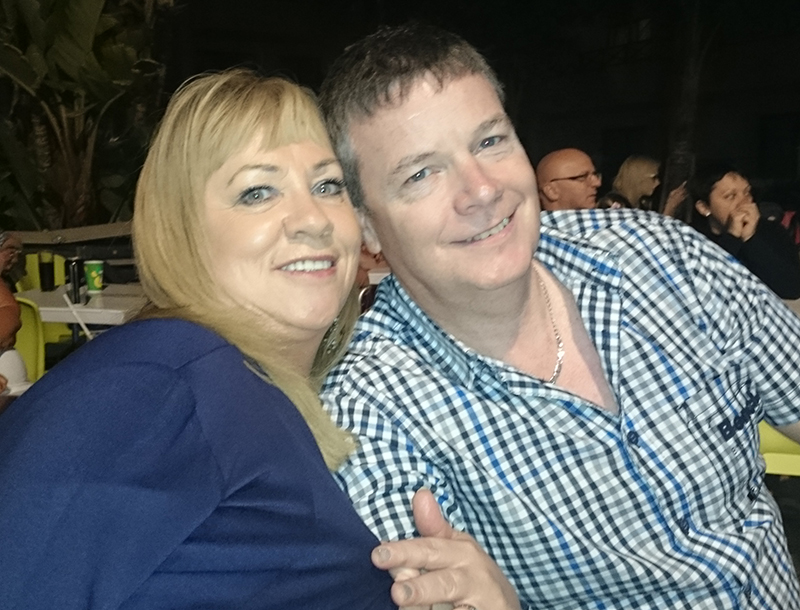 The Scottish couple, currently living in a village just east of Glasgow, completed on a quad villa in Villamartín in mid-January 2017. They agreed a purchase price of just €125,000 for their property, which came furnished.
"We'll visit at least every other month throughout 2017," said Jim, "with the aim of relocating to Spain permanently next year. I'm in IT so can work remotely. I also play the guitar and sing Country music, so would like to perform a bit once we're out there."
The Russells found their Spanish home during a viewing trip with HomeEspaña in November 2016, the fifth time they'd visited the Costa Blanca in two years.
"Every time we came over to Spain, we'd have a look at properties. The moment our agent showed us our place last November, we knew we wanted it," continued Jim. "So, we made an offer the same day, which was accepted. HomeEspaña were fantastic throughout the buying process, taking us to the bank to open an account, referring us to a local lawyer and helping us at the notary's office. They answered any questions we had and always pointed us in the right direction."
The Russells' house has three bedrooms, two bathrooms, terraced areas, a solarium and its own plunge pool at the front. Its location was one of the things that really appealed to the couple.
"It's on a nice urbanisation far enough from the restaurants and bars to be peaceful but still convenient for everything we need," continued Jim. "Villamartín Plaza and the beach are both a short drive or 25-minute walk, and La Zenia Boulevard is just a 10-minute drive too. We're looking forward to relaxing around the pool, having nights out in the restaurants and going to beach parties. And everything is much more affordable in Spain, from the council tax to eating out."
Villamartín is a popular residential area, centred around its Plaza and golf course. Its nearest beaches are at La Zenia and Playa Flamenca, although Punta Prima and Cabo Roig are also close by. Other golf courses within ten minutes are at Las Colinas, Campoamor and Las Ramblas. Reaching Villamartín from the UK is easy, thanks to its short transfer times – either 25 minutes from Murcia San Javier airport or 45 minutes from Alicante airport.
[spacer height="20px"]