Playa Flamenca has everything we need
Life has been a bundle of fun for Lorraine and Brian Astridge since they swapped the UK for Spain and moved to the Costa Blanca.
The Astridges from Hertfordshire got the keys to their quad house in Playa Flamenca at the end of April 2018. They found the property whilst doing viewings with HomeEspaña in November 2017, when they agreed on a purchase price of around €130,000. Amazingly, less than a year before that the couple had never even holidayed in Spain, let alone thought about living there!
"We came to the Costa Blanca for the first time in February 2017," said Lorraine. "We stayed at a friend's place and really only came out for a short break. Before then I'd always refused to go to Spain, preferring to holiday in Greece. But while here we browsed in estate agents' windows and noticed what great value property was."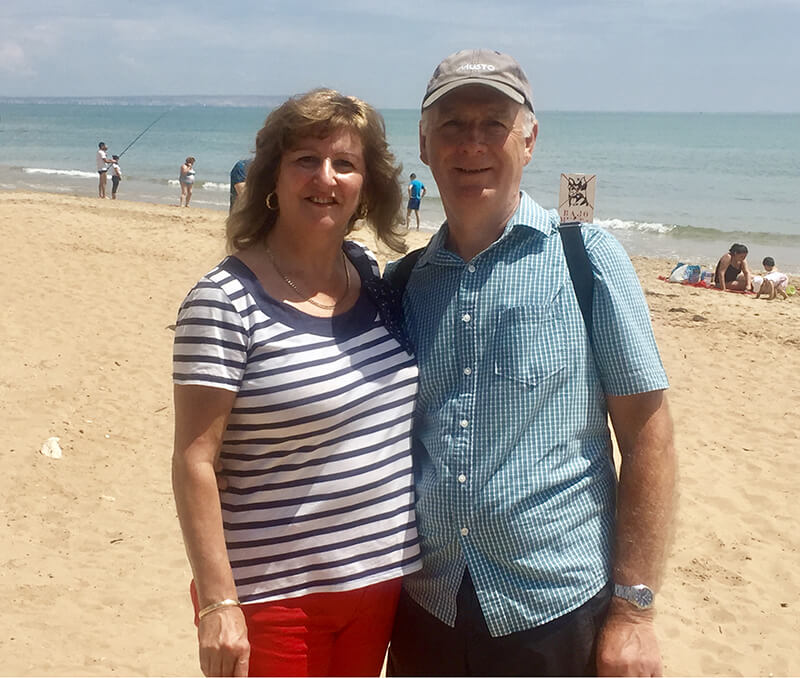 The Astridges returned to Orihuela Costa in November that year, when they rented a house and arranged to view properties with HomeEspaña. Lorraine had one key requirement for their future home – it had to be south-facing.
"David, who was very knowledgeable, showed us a range of places but none was quite right," added Lorraine. "That was until we walked into our place and we knew it was the one. So we made a successful offer, flew home and put our UK house on the market. Meanwhile, we had given power of attorney to our lawyer in Spain, which made everything much easier. HomeEspaña actually made the buying process a pleasure and Katherine in aftersales was especially helpful – nothing was too much for her and she answered any questions we had immediately."
By early February 2018 Lorraine and Brian had accepted an offer on their UK home and by mid-April, they had sold up. They flew out to the Costa Blanca two weeks later and moved into their Spanish house, the day after their lawyer completed on their behalf.
Their new home has two large bedrooms upstairs, as well as a solarium area that has been enclosed meaning it could be used as a third bedroom. They have off-road parking, a garden area, and terraces at the front and rear. There is a communal pool nearby.
"The location is ideal," said Lorraine. "We can walk everywhere, to the beach, bars, shops, and restaurants. We both like swimming, cycling, walking and I like yoga, so we're planning to join some clubs. It's very easy to meet people here and of course, at €1.80 a pint, going out is fun too."