Ordering a Coffee in Spain
We have put together a quick guide for ordering coffee in Spain. Keep reading to learn how to order a coffee in Spain like a native.
¿Puedo tomar un café, por favor? – Can I have a coffee, please?
The espresso brewing method is the most common way of making coffee in Spain, resulting in a strong flavour. Your barista will take a cup of espresso and then add milk to your liking. Sounds simple, however its not that straight forward and there is a little more to it:
Café Solo is a small cup of strong, black espresso. Perfect if you need a zap of energy on a hot, sunny day in Spain!
Café Americano has the same amount of coffee as a café solo, but with more hot water.

Café Cortado is an espresso, in a small cup with a splash of steamed milk. Perfect if you don't like the strong taste of a café solo.
A Café con hielo is a coffee with ice, is a summertime favourite way to drink coffee in Spain. A café con hielo is served by giving you a glass with ice and your coffee in a cup.
A Carajillo has no milk, just alcohol! A carajillo is an espresso with rum, brandy or whiskey.
Café con leche is a very popular coffee in Spain. It is equal parts coffee and milk. A barista may ask if you prefer hot or cold milk.
Café Bombon is a coffee for those with a sweet tooth. A café bombon is an espresso with sweetened condensed milk.
Decaffeinated Coffee and Types of Milk
Decaffeinated coffee isn't the most popular in Spain but is available in most cafés. Some cafés may only have it in an instant form but 'Descafeinado de maquina', machine-brewed decaffeinated coffee, is available in most cafés.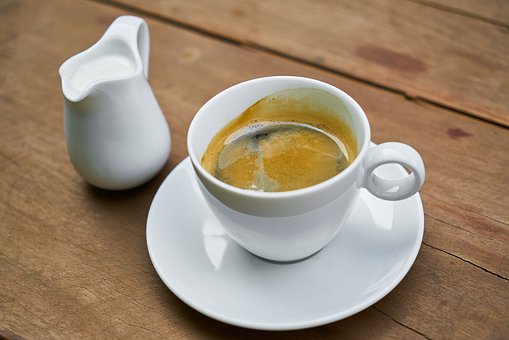 If you prefer a different type of milk, soy milk is leche de soja. Almond milk is leche de almendra. Lactose free milk is leche sin lactose. Your barista may ask you if you want your milk fría (cold) or caliente (hot).
Most importantly, enjoy your coffee the Spanish way! Now you know how to order your coffee like a native, enjoy it like one too. There is no wrong time to order a coffee in Spain, people seem to drink it at all times of the day. Spanish people rarely order coffee 'to go', instead they take their time to sit down with friends or colleagues in a beautiful square or charming café.
If you are thinking about moving to Spain, visit our dedicated Moving to Spain page. Our team of experts, all of whom live permanently in Spain, are on hand to help simplify your relocating journey.